Ghanaian President, Nana Akufo-Addo has commended Shatta Wale on his much celebrated collaboration with Beyoncé, Already.
The President, on Sunday evening tweeted: "@shattawalegh, you do all!!! #KingAlready #BlackIsKing"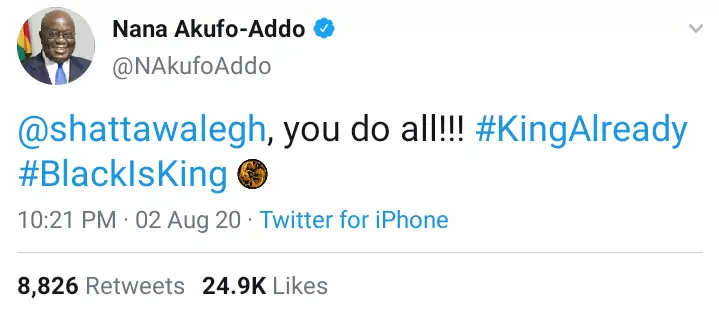 The singer in reaction hailed and thanked the President for the shout out: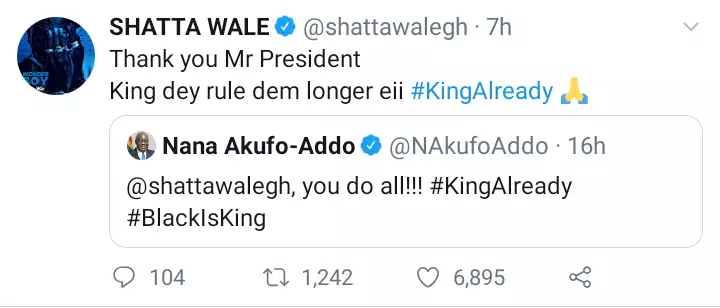 Beyoncé released 'Already' as part of her Black Is King visual album on Friday and the music video is currently trending online having raked in over 8 million views on YouTube so far.