Manchester United's Champions League elimination could trigger a fair amount of business this summer at Old Trafford
It was a somewhat inevitable result in the end. A makeshift-looking Manchester United defence was punished for its mistakes as Lionel Messi and Barcelonamarched on to the Champions League semi-final.
United were left with little more than a battle for fourth place and an opportunity to contemplate what happens next.
With a squad built in a variety of different visions under a host of different managers, it is tempting to suggest it is time for revolution in the transfer market this summer.
With Ashley Young having signed a new one-year deal this spring, it is unlikely United will look to sell the 33-year-old this summer. He is seen as one of the real leaders and mouthpieces in the dressing room, and as such the club will be more forgiving of some of his lesser performances than outsiders might.
Phil Jones also put pen to paper earlier this year, signing a four-year extension to his contract. The problem with Jones is that his inconsistency has undermined any hopes that he would fulfill the expectations of the club when he first signed from Blackburn Rovers in 2011. It would be quite the turnaround to offload a player who was handed a long-term deal just a couple of months ago but the alternative is to hold on to a personification of United's recent inability to challenge.
Chris Smalling is another who many remain uncertain about a full nine years into his United career. He has, though, formed a decent partnership with Victor Lindelof at times this season and both can certainly claim to have proved their usefulness as squad members if nothing else.
The three-year extension given to Marcos Rojo in the spring of 2018 never looked like a particularly inspired move, and United are likely to want to get some return on their investment this summer given that he plays an increasingly insignificant role in the team. Matteo Darmian is another who will surely leave, with the Red Devils set to cash out on the Italian who quickly slipped down the pecking order at Old Trafford after his 2015 arrival from Torino.
Club captain Antonio Valencia will leave at the end of the season after the club rightly decided not to pick up their option on the Ecuadorian, while Eric Bailly needs to do more to earn an extension beyond his 2020 contract expiry having plateaued following a promising start to life at Old Trafford. If United are not sold on his qualities yet, this may be the time to sell.
Diogo Dalot has shown some promise in his first season at United, while this has been Luke Shaw's breakout campaign after finally overcoming injury and selection problems to make the left-back spot his own under Jose Mourinho and then Solskjaer.
In goal, David de Gea needs to be tied down to a new contract sooner rather than later. While a couple of notable errors of late have undermined his stance in attempting to secure an improved deal, the Spaniard would cost an awful lot of money to replace to the same standard.
Sergio Romero is a decent deputy but may be exposed more obviously with increased game-time, so the loss of De Gea would necessitate a move into the market. Lee Grant has integrated into life at Manchester United very well and provides great experience in depth within the goalkeeping department, while Joel Pereira could do with extended minutes at Premier League level to test his progression and so a year-long loan within the top division may be ideal.
IN: De Gea, Lindelof, Smalling, Grant, Young, Dalot, Romero, Shaw.
OUT: Bailly, Jones, Rojo, Valencia, Darmian, Joel Pereira (loan).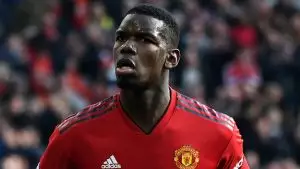 United really need to take a long, hard look at their midfield options as they look to build towards 2019-20. Paul Pogba's future is likely to be discussed all summer long thanks to the fact his agent Mino Raiola will see this as a good time to petition for an improved deal since the Frenchman is halfway into a six-year deal and the salary being commanded by Alexis Sanchez has raised the bar in negotiations at Old Trafford. If United can offer the midfielder a new contract without breaking the bank they should do so, with Solskjaer having regularly said that Pogba is a player he would like to build his team around.
Elsewhere there is uncertainty over the future of Ander Herrera, with the Spaniard reportedly on his way to Paris Saint-Germain. United still hope to make a breakthrough in contract talks, and they have certainly demonstrated improved form since Herrera was given a longer run in the line-up after Solskjaer's arrival.
There needs to be an alternative to Nemanja Matic brought to the club as the 30-year-old has the approach that United need at the base of midfield but not necessarily the legs to get the job done. Andreas Pereira still needs to prove he can step up consistently at Premier League level, while Fred deserves more than a single season to prove his worth regardless of the huge outlay which brought him to the club. Scott McTominay's performances against PSG and Barcelona have helped to raise his stock at Old Trafford.
Juan Mata's better days in a United shirt appear to be behind him, so a summer departure will not be a monumental blow. Jesse Lingard has proven his quality time and again, and has helped to give Solskjaer the option of playing with a nimble number 10 when he decides to change up the usual 4-3-3 formation.
IN: Pogba, Lingard, Fred, Herrera, McTominay.
OUT: Mata, Andreas Pereira, Matic.
The Alexis Sanchez situation needs sorting sooner rather than later. The Chilean's contract has become a millstone around the club's neck, and the player's poor overall performance level in his 15 months at the club have made things somewhat untenable. United should attempt to cut their losses this summer and allow Sanchez to leave, even if it means taking a significant financial hit.
Rashford ought to be tied down to a new longer-term deal to ward away talk of interest from abroad, while Anthony Martial's new five-year contract in January was a timely boost given the Frenchman's importance to the United forward line since he joined in 2015.
Romelu Lukaku has dropped down the pecking order over the last year or so and is very much playing second fiddle to Rashford when it comes to the big matches under Solskjaer, but the Belgian has plenty to offer still and should be retained as a worthy option in the forward line going into 2019-20.
IN: Lukaku, Rashford, Martial.
OUT: Sanchez.